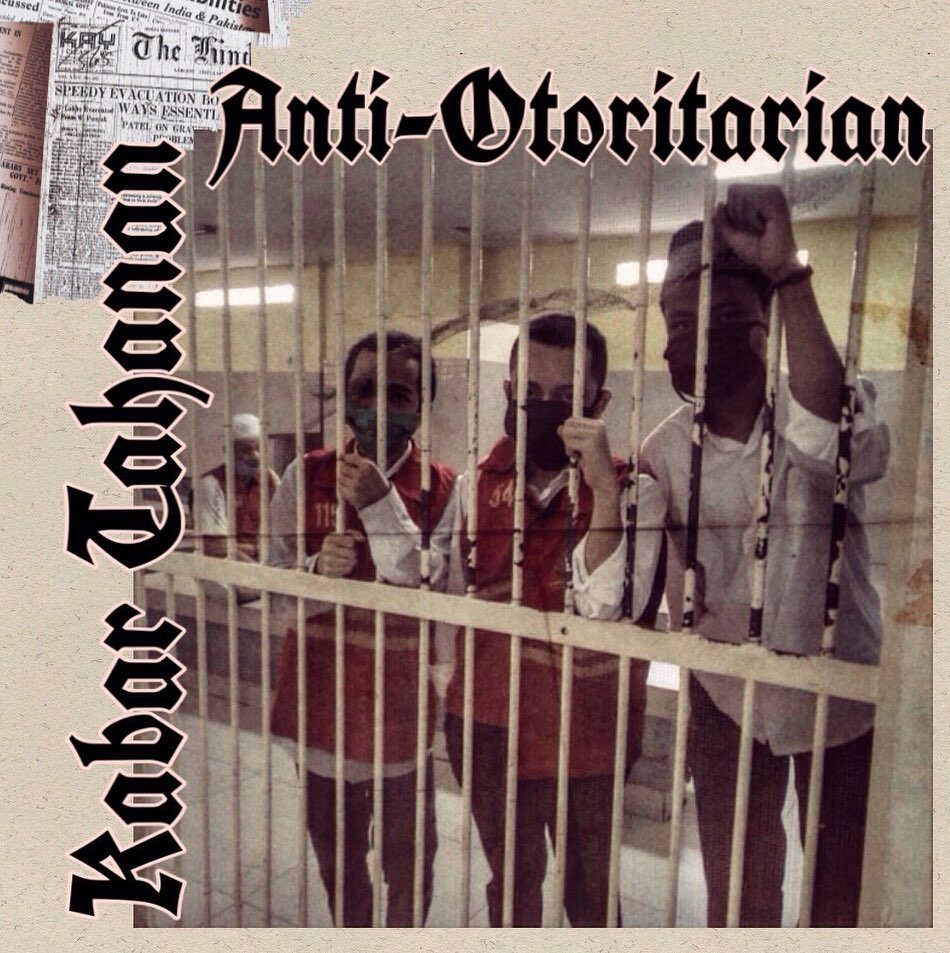 SCROLL DOWN FOR ENGLISH
Kabar Tahanan Anarkis Tangerang dan Bekasi;
Kamis, 23 Juli 2020 sidang dengan agenda "saksi Mahkota" akan kembali digelar, sidang sebelumnya berlangsung dgn agenda pemeriksaan saksi dari jaksa penuntut umum.
Saksi JPU yang hadir dan memberi kesaksian, diantaranya warga sekitar TKP Vandalisme gagap dalam memberi kesaksian dan salah satu dari mereka justru melupakan waktu kejadian coret-coret tersebut. Selain warga, aparat yang terlibat dalam penangkapan juga turut menjadi saksi namun mereka mengelak tindakan represif yang terjadi.
Faktanya pada persidangan 20 Juli 2020, AA yang telah menjalani vonis 4 bulan memberi keterangan bahwa dirinya beserta yang lainnya mendapatkan tindakan kekerasan saat penangkapan dan interogasi.
Hadir dan beri dukungan! Tidak ada yang setimpal selain vonis bebas!
[ENGLISH]
Tangerang and Bekasi Anarchist Prisoners' Update News;
Thursday, July 23, 2020 a court session with the agenda "Crown Witness" will be held again, the previous trial took place with the agenda of examining witnesses from the public prosecutor.
Prosecutors' witnesses who were present and gave testimony, including residents around the Vandalism crime scene stuttered in giving testimony and one of them actually forgot the time of the graffiti. In addition to residents, the authorities involved in the arrest also became witnesses, but they avoided repressive actions that occurred.
In fact, at the hearing on July 20, 2020, AA, who had been sentenced to four months, testified that he and the others had suffered acts of violence during arrest and interrogation.
Come and give support! Nothing is worth it except a free sentence!